This is going back a bit, but in 2000 Mel Gibson starred the film "What Women Want" where he plays an advertising executive who suddenly gains the ability to listen to women's thoughts. If you're old enough to remember this film, then you probably remember the classic scene where he tests feminine products to better understand a new audience.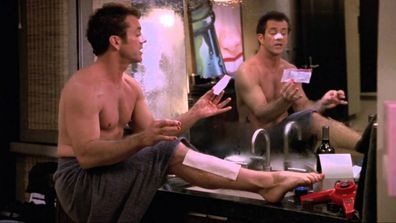 Stereotypes aside, the general idea still stands: you have to put yourself in your customers' shoes and understand what is important to them. What you assume is important and what they actually care about may be two completely different things.
---
Before you invest time, money and energy into bringing a new product or service to life, test the waters with your audience and discover if there is a demand for what you're planning to offer. And here's the important bit: truly listen to what your customers have to say and adapt your offer based on their feedback.
---
If you ever watched the TV show "The Apprentice" you may agree that it was infuriating when the participants would organise a focus group, get a group of potential customers in a room and ask them all the important questions, just to proceed with the original plan and completely dismiss their feedback. Later in the boardroom, at the end of the show, you'd see their bad performance could have been avoided if only they had listened!
Think about how many useless products are out there in the world: the person who invented the motorised ice cream cone could have saved a lot of embarrassment had they bothered asking anybody if they thought that having to twist their ice cream cone around was too much trouble for them and if they were willing to spend $10 to fix the "problem".
You can avoid making the same mistake: test your idea with your audience and use their feedback to make it better. If you are designing a new product and have concerns about your intellectual property, you can just test the need and the audience's willingness to pay for a solution rather than revealing what the product actually does.
Meeting your business goals
First of all, have you asked yourself what you'd like to achieve with your new idea? Some common objectives are:
Get existing customers to buy more (higher spend per customer)
Encourage customers to return more often (higher frequency)
Attract net new customers
Get more recommendations
Offer better customer service (higher customer satisfaction)
Outsmart your competitors
Sometimes you may assume that what you want to offer adds value to your customers when in fact it doesn't. For example, if you buy a espresso machine but your customers don't drink coffee that investment won't improve your customer experience as you would've expected.
Any investment you make is a choice and by asking first you can invest in something your customers will appreciate more and that will bring you closer to your objectives.
What should you ask your customers and prospects
There are a few things you should learn from your customers or prospects before you bring a new idea to market.
Is there a problem that needs fixing? You can't offer a solution if there's no problem in the first place (or you end up offering a motorised ice cream cone!)
Is the solution you are offering commercially viable? If you're offering a product, are people willing to pay to have that problem fixed? If it's a service, would you have enough customers to justify it?
Will your idea survive the test of time? A year from now, would people still be interested?
Do your customers value what you plan to offer? And would their reaction to it meet your objectives? Eg.: would it make them buy more often?
Does your idea fit in with your core business? Does this idea improve your current portfolio and/or attracts new customers? When customers look at all you have to offer, does the new idea make sense?
How to test your ideas (without budget)
If you are a small business and don't have a lot of budget to invest in market research or a fancy focus group, don't let that stop you. There are plenty of ways to do it! Here are some examples that don't require any budget:
You can gather a group of loyal customers and ask them
You can informally chat with your customers about your idea when you see them
You can run a survey
You can ask a question on an online platform like Quora
You can join a social media group where your can meet your audience and ask them
You can research forums online where your audience has already expressed their opinion on the topic
Large companies invest a fortune in research and development and even pilot smaller launches in test markets before they add a new product or service to their portfolio. They understand that launching an unsuccessful new product is not only a waste of money but could also negatively impact their brand as it may suggest to customers that the company is out-of-touch with what they need.
Adopting a "big company" mentality and testing ideas out before bringing them to market mitigates risk and allows you to develop stronger solutions. It may strengthen your relationship with your customers as they will feel like a part of your success and it will ultimately help you grow your business faster.